Michinoeki Madeikan English Guide
About Iitate Village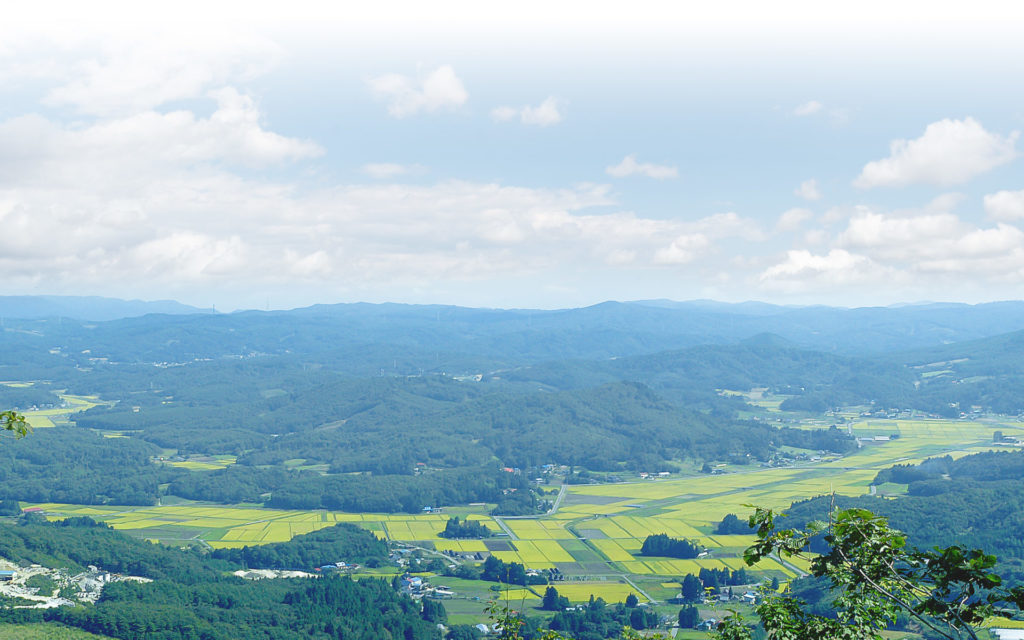 Iitate Village is located in the northern part of the Abukuma mountain range in Fukushima Prefecture. The Village is surrounded by beautiful natural scenery and is famous for embodying the slow way of life reffered to as "Madei". In 2010 Iitate Village joined the Association of The Most Beautiful Villages in Japan.
In 2011, the Great East Japan Earthquake struck the area leading to a nuclear accident which forced the over 6,000 residents to evacuate. Residents were able to begin to return from March 2017 and since then the people of the Village have been seeking new ways to revitalize their village.
What does the "Madei" of Madeikan mean?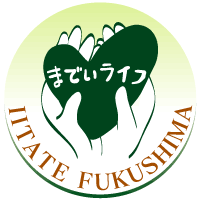 The word "Madei" is defined as "slow life" and represents the ideology and way of thinking of the people of Iitate Village. The word itself comes from the word "Mate", which means to place your hands together. This local word encapsulates ideas such as thoughtfulness, respect, taking ones time, sincerity, and living life to the fullest.
At Michinoeki (Roadside Station) Madeikan, "Madei" embodies trends seen around the world towards a slow and sustainable life. The people of Iitate village have been leading this "Madei" lifestyle, so please feel "Madei welcome" at Michinoeki (Roadside Station) Madeikan.
Growing flowers as a symbol of revitalization
When you enter Madeikan's main hall and look up, you will be greeted by a vibrant array of blooming flowers hanging from the ceiling. They are the symbol of Iitate Village's revitalization post disaster, and the growing of which is the main industry of the Village. If you have an interest in the flowers, please ask the staff how they go about watering them every day.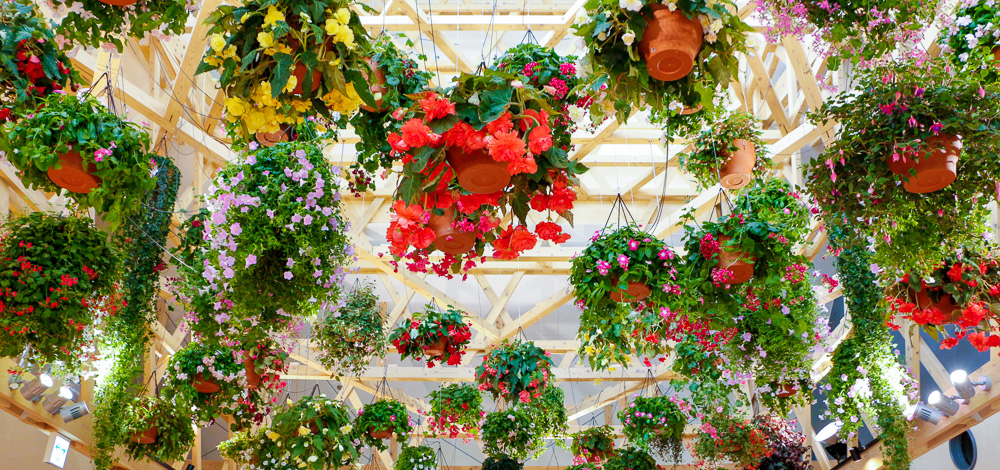 Local Produce and Souvenir Shop
Locally grown fresh vegetables and seasonal flowers are sold here in the Local Produce and Souvenir shop. You can also find special local products including locally produced Japanese sake. How about trying some of these local products, only available here to commemorate your visit to Iitate Village.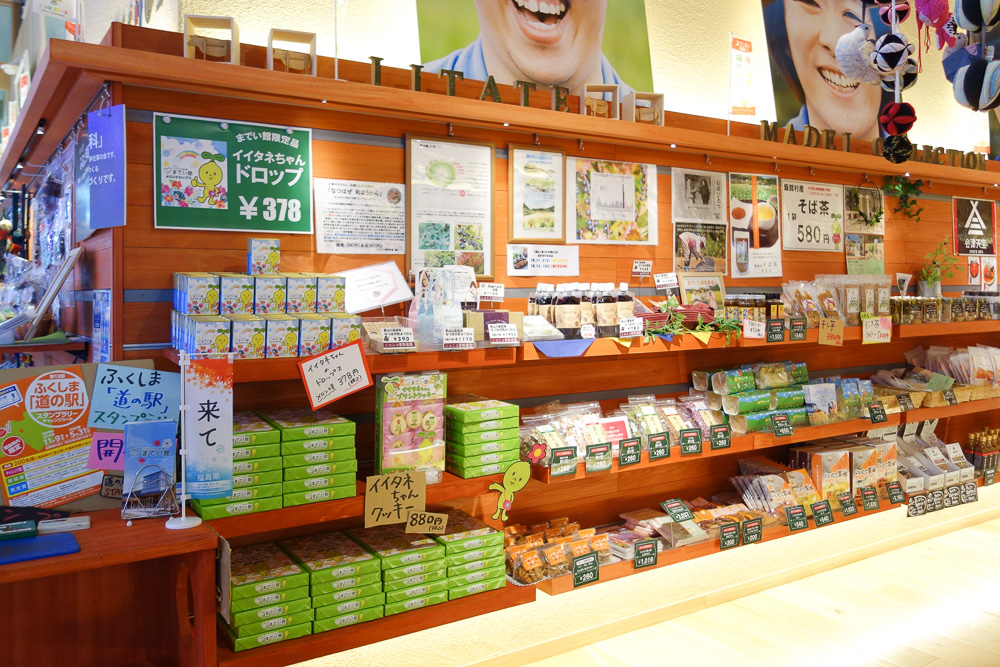 Food Court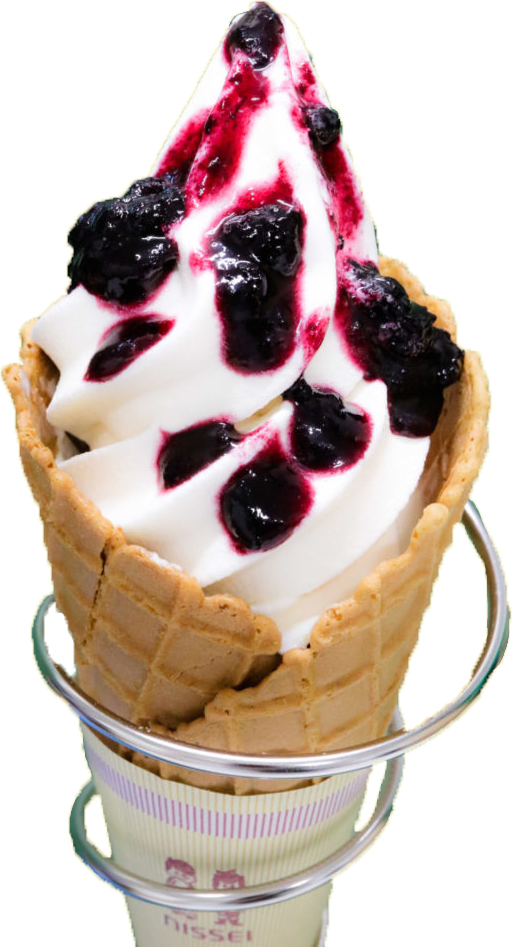 Stopping for lunch? The food court provides a range of dishes such as ramen, udon, niku-donburi (meat in sauce on rice), Japanese curry, and others. The rice used in the rice dishes on the menu is locally grown in Iitate Village.
From the Café menu you can enjoy a select cup of tea or coffee alongside a soft serve ice cream topped with locally handmade jam. We hope you enjoy the unique and delicious meals, treats and drinks on the menu while enjoying the brilliantly colorful flowers on display.  
Information
Address: Fukushima Prefecture, Soma County, Iitate Village, Fukaya-aza-Fukaya 12-1, 960-1802
Phone: 0244-42-1080, Fax: 0244-42-1805, Map code: 446118290*34
Access
hour by car from JR Fukushima Station
50 min. by car from Nihonmatsu I.C. on the Tohoku Expressway
30 min. by car from Minamisoma I.C. on the Joban Expressway
1 hour by Fukushima Kotsu Bus (Fukushima Transportation, Inc) from Fukushima Station east exit bus stop and from Haranomachi Station in Minamisoma City
Business Hours
| | |
| --- | --- |
| Michinoeki (Roadside Station) Madeikan | 9:30-18:00 (Mar.-Oct.) 9:30-17:00 (Nov.-Feb.) |
|  Food Court | 11:00-15:00 |
|  Closed | Wednesdays and Dec.31-Jan.2 |
| Convenience Store | 6:00-20:00 (open every day) |
| Public toilet | 24hr |
Payment methods available
Credit cards and Electronic money payments are accepted
Parking
Spaces for standard-sized cars: 51
Spaces for large-sized cars: 7
Services and Amenities
Public toilet including barrier free toilet cubicle: open 24hrs
Nursing area
AED
Public phone
ATM machine (inside of the convenience store, 7-eleven)
Wheel chair accessible
EV charging station
Parking space for pregnant women and people with disabilities
Convenience store
Smoking area